Reduce Incident
Resolution Time
and Ticket Escalations
Digital Experience Issues Reduce Employees' Productivity and Drive Support Costs Up
NetBeez simplifies troubleshooting digital experience issues of employees working from home, enabling IT organizations to improve tech support and the quality of digital services.
The Dashboard
Simple Network Monitoring
NetBeez requires minimal setup and is an easy-to-use solution: the dashboard can run in the cloud or on-premises.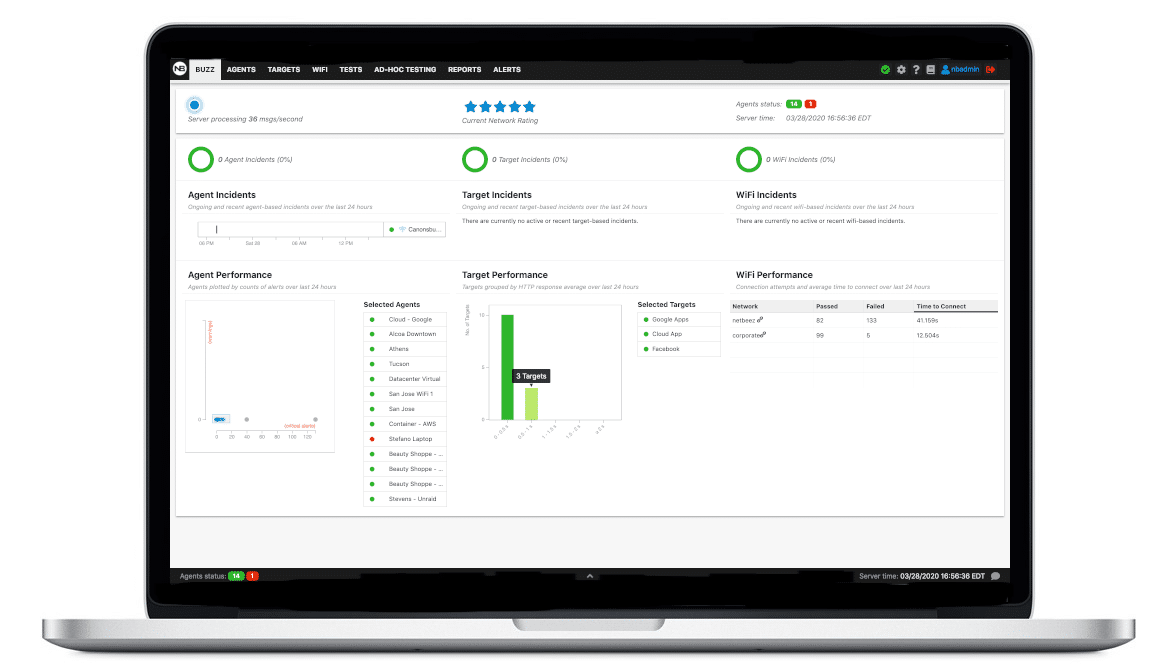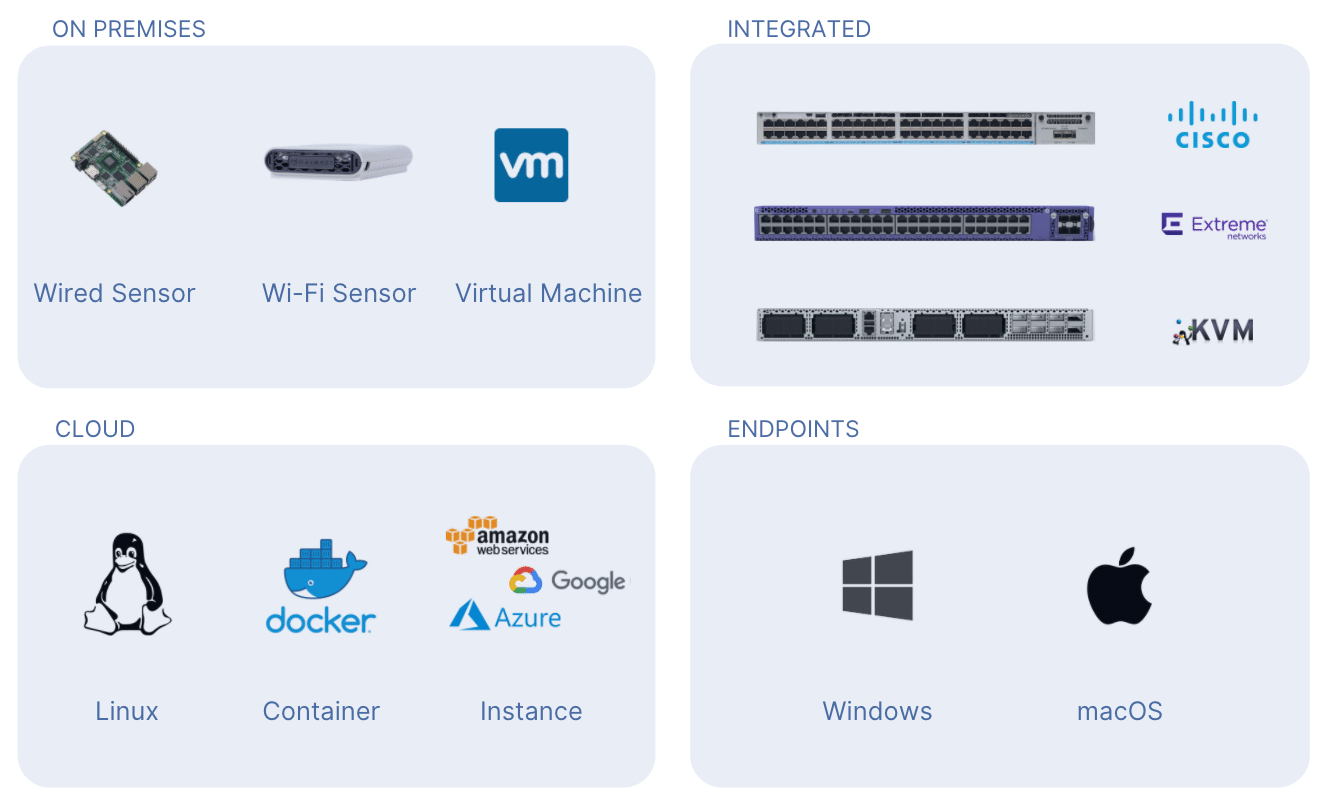 The Software Endpoints and Network Sensors
From the User Perspective
Install NetBeez software clients on user endpoints and deploy plug-and-play sensors in your network to verify performance SLAs and uptime.
The End-User Performance Data
Real-Time and Granular Data
NetBeez delivers high frequency measurements to quickly detect changes in network performance and digital experience.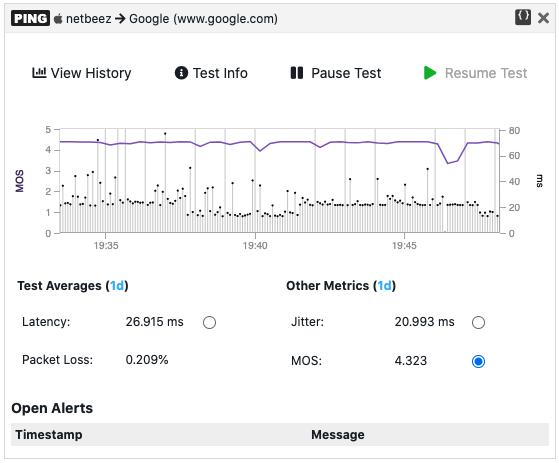 "... it would have taken a very long time to even discover the issue after receiving a student complaint. With NetBeez we gained the ability to determine the root cause and solve intermittent Wi-Fi problems in under an hour."
Christopher Pepper, Network Engineer III at URI
"Previously, we used multiple tools to help us manage and monitor changes, before and after they were made. Now with NetBeez we can see down to the actual response time and the path that traffic takes"
Brad Addington, Network Engineer at AmWINS Group
Start Monitoring with NetBeez
Schedule a product tour and learn about:
How to monitor your network from the end-user's experience
How NetBeez sensors and endpoints act as your "remote hands"
Get real-time granular data to troubleshoot remote end-user issues
Distributed network monitoring for WAN, Wi-Fi, WFH and SaaS
At the end of the product tour, get started with a 15-day free trial.
Trusted By Organizations All Over The World